Better Healthcare
Employers can reduce employee burnout
Embedding workplace strategies for stress reduction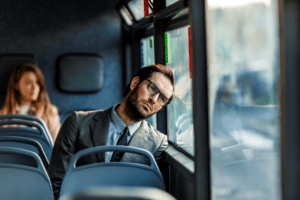 As we've adjusted to life during the COVID-19 pandemic, we've moved toward greater awareness and acceptance that work-related stress can and must be managed. Many employers have begun to expand their view of mental health, employee burnout, productivity and the interaction between these factors. However, much remains to be done to fully embrace the idea that absenteeism, reduced productivity or higher accident rates are direct outcomes of burnout at work. If not addressed, employee burnout can be costly, with enterprises losing both money and talent.
What is burnout?
Burnout is not a short-lived feeling of stress ahead of an important meeting or exhaustion after a busy sales season that goes away after some deserved time off. Burnout is a chronic condition – it is constantly feeling defeated, negative and escapist toward work.
A recently revised International Statistical Classification of Diseases and Related Health Problems (ICD-11) definition of "burnout" from the World Health Organization defines it as an "occupational phenomenon." Workplace burnout has three defining components: Feelings of energy depletion or exhaustion, increased mental distance from one's job or feelings of negativism or cynicism related to one's job which can reduce professional efficacy.
Unfortunately, workplace burnout is more common than people think: 75% of people have experienced burnout, while 40% of workers reported experiencing burnout specifically during the pandemic.
Arkansans are experiencing burnout
Looking at our member data, we're seeing an increase in individuals seeking mental healthcare. In Arkansas alone, from 2019 – 2021 there was a 22% increase in depression-related prescriptions and there were 96 times more psychotherapy sessions from 2017 – 2022 for our exchange customers. These increases show that the need to prioritize mental and emotional health is not just on the rise nationally, but here in the Natural State too. By understanding the factors that lead to workplace burnout and providing resources and solutions, employers can support their workforce in maintaining their mental health.
What leads to workplace burnout
Although workplace stressors and other cultural factors differ across industries, several common features that run across multiple enterprises contribute to workplace burnout:
No opportunity for "down time" in the workplace: While busy periods at work can be invigorating and serve as important opportunities for team bonding, lack of "down time" will have the opposite effect. Workers need time to recover on the job, connect with coworkers and feel appreciated for getting through the crunch time successfully.
Zero Tolerance for Failure: People make mistakes. However, dire consequences (i.e. lawsuit or termination) increase the chances of burnout and increase risk of mistakes due to stress associated with burnout.
Lack of Recognition: Meaningful accolades, like public praise, bonuses, opportunity for growth, go a long way in maintaining morale and decrease the risk of burnout.
Managing burnout at an enterprise-level
Multiple studies have demonstrated the cost of burnout to an enterprise. It is expensive to replace employees who leave. In fact, according to data from SHRM, it can cost up to 200% of an employee's salary to replace them. Long-term healthcare costs are another factor contributing to the expense of workplace burnout. Looking at our own data from a sample of our national accounts, these stress-related claims constitute 7.4% of average total cost of care, meaning that employees are feeling the pressure both at work and at home. So, what can employers do? Prevention is key when it comes to burnout because once an employee is experiencing it, it is difficult to rebound. Company leadership must be fully committed to preventing employee burnout – visibly so. Across industries, leaders can employ these tactics to help prevent burnout:
Start the conversation: Educate individuals at all levels of the organization on burnout and its repercussions. Leaders can share firsthand experiences with burnout and what practices they set in place to prevent experiencing it again, like practicing mindfulness. Support staff by checking in regularly and continuing to have open and empathetic conversations. This can help all levels of an organization and its HR team take action to address the needs expressed by employees.
Eliminate fear of retaliation: It's up to leadership to create a safe space for employees to speak up without the fear of retaliation for making use of services to recover from burnout. Foster a culture that encourages productive employees to take breaks and help them achieve a beneficial work-life balance.
Establish a path to care: Investments in employee health can help mitigate burnout and maintain a healthy, engaged workforce. In Arkansas Blue Cross' data, members engaging in telehealth psychotherapy services show a 51% increased likelihood of maintaining employment. Build convenient avenues for employees to access resources that will help them feel supported.
Assess, and reassess, company culture: Battling burnout begins at an organizational level. Evaluate current company culture, and address aspects like lack of support or insufficient benefits that may contribute to burnout. Encourage staff to bring their whole selves to work so that they are in more control of their work environment. This can enable a mission-oriented culture that connects team members across corporate values, even in times of higher stress.
Preventing burnout through a Whole Person approach to health
In my role as health economist at Arkansas Blue Cross, the insurance administrator to some of the largest companies in retail, distribution, food production and more, I help tell the data story of the more than 2 million lives we cover and the communities in which our members live.
As we know, the needs and expectations of employees have changed at an accelerated rate during the pandemic. At Arkansas Blue Cross, we focus on diverse and interconnected health needs by looking at the whole person, including their productivity and success in the workplace. Through our Whole Person approach to healthcare, we prioritize addressing all the factors that may be influencing an individual's health, providing members with resources like health education programs and behavioral health support. By addressing all the factors that impact health, we're empowering our members to stay healthy and continue to bring their best selves to all they do.